Perk Expansion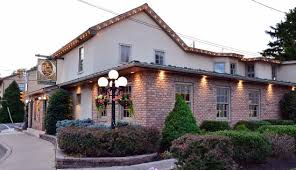 Hang on for a minute...we're trying to find some more stories you might like.
Each family shares different traditions, lifestyles, and customs, but something all families in Perkasie share is love for The Perk, a locally owned community eatery. The Perk has been bringing families together with good food, memories, and entertainment since 1850. Decades of laughs and smiles have all been centered around a small tavern style restaurant on the corner of  East Walnut Street and South Main Street. When you've been in business for decades and still gather hundreds of families weekly, it's a necessity to expand your restaurant to accommodate the number of customers every night. With more people, more food and a larger kitchen are needed. The owner, Larry Nacarella, has grand ideas to make a popular place even better than imagined. New bathrooms, a sitting area, a beer garden, and 20 additional seats will give the Perk a sophisticated atmosphere. Two phases will complete The Perks expansion. "Big beautiful bathrooms in phase one," Nacarella said. The women's bathroom will have a "nice, finished look to it," stated Nacarella. The second phase is adding 20 seats to the area on Main Street and to expand the waiting area. These phases will begin the spring of this year. Although the wait will be tough, by spring of next year there will be a beer garden put in place, new employee parking, more bar seats, and added windows for lots of natural light. One can only imagine the excitement and delight that will come with the new additions. Ryan Bashaar, an avid student customer, states "I'm happy this is happening because it will allow a quieter, more comfortable atmosphere that will improve the Perk."
The Perk is a place for making memories and eating delicious food. With the anticipated expansion, this favored restaurant will spread joy to families not only in Perkasie, but from all over Bucks County.