Dressing for the Occasion
Hang on for a minute...we're trying to find some more stories you might like.
More stories from Megan McManus
Prom season is an exciting time where students can look their best while spending an amazing night with their closest friends. However, as the night seems to be quickly approaching, many are struggling to find their perfect dress. For seniors, this is the last dance with their high school class. They want to find a dress that compliments their features most, and leaves them confident the whole night.
                                                                                   Trends of 2019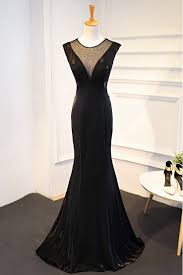 Though not everyone will want what is the most popular this year, many different styles of dresses are commonly bought today. First, many satin fabrics are chosen. This kind of fabric fits tightly on your body while looking shiny. Tighter, bodycon dresses are more popular than puffy, larger dresser nowadays. The ballgown look is not the most popular when dresses are bought. However, A-line dresses are in! This is when the fabric of the dress is tight going down to your waist and then it flows out. This is an understated ballgown, but is still what some choose when they want that princess look. Many girls are going for a deep v- cutout in the front of the chest along with backless dresses, slits and cutouts on the side that let you show a little more skin, but still allow a girl to have a long dress that they want most.
                                                                                  Popular Prom Stores
            Many prom dress shoppers tend to look at similar stores near the Pennridge High school area. Stores like these include All Things Bridal, Country Bride and Gent, Formal Xo, David's Bridal, etc. Also, many online sites such as Prom Girl, All Things Prom, etc., have a variety of different styles to choose from. Many of these stores offer discounts year-round. Some have special sales when prom season comes around. Many stores know the difficulty of finding a unique prom dress that no one else has. For example, Country Bride and Gent writes your information down including your name, when your prom is, and the school you attend to ensure  two people don't buy the same dress. Discount codes for certain stores near you can be found online and on their websites.
                                                                                       Cinderella's Closet
If buying a dress is not your favorite thing or you do not have the savings to do so, Cinderella's Closet might be something you want to look into. This is an organization ran by Mrs. Hoffmann at Pennridge High School for individuals to be able to find their perfect dress with no cost. Mrs. Hoffmann gets the dresses brand new from All Things Prom, Stephanies Bridal, and Country Bride and Gent. She calls these stores and gets last year's dresses (which are still fashionable for the years to come) to have in her closet. They get a tax write off for donating it to a non-profit organization (the school). Mrs. Hoffmann states, "I would much rather give someone their prom experience." Sizes range from 0-18. Cinderella's Closet is open to anyone who needs it. The next time it will be open will be on March 13th.
Hopefully, with the information given, your prom experience is going to be a night to remember!
About the Writer
Megan McManus, Student Writer
Megan is currently in twelfth grade at PHS. Her interests include photography and lacrosse. She has also volunteered for all four years of high school....