Tenderheartz helps the homeless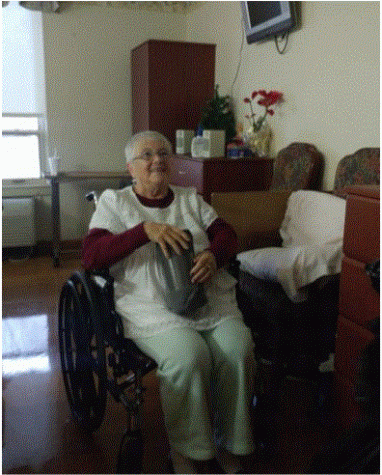 Trumbauersville, Pennsylvania is becoming known for holding such amazing organizations such as Tenderheartz. Tenderheartz is a nonprofit organization that gives back to those in need in the community. They want to make the Earth around them a better, happier place for everyone. Their reason for starting Tenderheartz is to give back to the community. Cofounder Kris Kane said, "Everyone complains about the world around them. All they talk about is the bad stuff but no one ever does anything about it, so we decided to finally do something about it". All year round, they collect blankets for the elderly at the less fortunate retirement homes. These blankets are then delivered the week before Christmas. Tenderheartz volunteers dress up as Christmas characters and deliver the blankets every year. There's Santa, Mrs. Claus, elves, reindeer, and even a snowman. Everyone who's ever received a blanket has had an immense smile on their face. Some of the elderly even want their pictures taken with Santa! Since this organization is based around Christmas time, they wanted to be able to broaden their horizons and try and orchestrate a donation drive that could help the homeless as well. Tenderheartz loves having people help out in any way possible, through  either monetary donations, volunteer work, or spreading their mission through word of mouth. Any way they can spread their message is a good way, whether it be by word of mouth, Facebook posts, flyers, advertisements, etc.
This nonprofit organization was created by Kris Kane and Chloe Hey-Kane. It was originally created just for the blanket delivery. However, when Kane was asked what were some upcoming events that were going to be planned for the summer, he replied, "I'm not entirely sure, but we are going to try and do a local food drive for local people that are homeless or try and take a day trip to the city and give out sandwiches to those on the streets". The Kane's and friends are planning on starting an attempt to expand their efforts to the homeless by helping feed them or making them care kits. These kits would be put together by the wonderful team of volunteers that help out at Tenderheartz. The care kits would include basic hygiene items such as hand sanitizer, a toothbrush, toothpaste, soap, etc. The kits would either be mailed to a homeless shelter or soup kitchen, or maybe even be hand delivered. They, of course, are always looking for more volunteers to help out and grow their little nonprofit. Check out their website at www.tenderheartz.com for more information and ways to help. If you do not have any time to personally volunteer, you can always help out in other ways. Simply mentioning Tenderheartz to your friends can help the word of the nonprofit spread throughout the community. The Tenderheartz organization is a very caring and community-oriented group. With your help, Tenderheartz can spread and grow to help as many people as possible.