Madeline Trautner, Student Writer
April 27, 2020 • No Comments
In Pennsylvania, citizens should continue to be under a stay-at-home order. Recently, there have been debates about opening up businesses to save our crippling economy. On Monday, April 20, thousands gathered in Harrisburg to...
Wesley Steele, Student Writer
April 27, 2020 • No Comments
Climate change and deforestation make the world more hospitable to viruses and bacteria. Changes in temperature and rainfall have a profound effect on the spreading of infectious diseases.  More extreme weather including droughts,...
Kayla Hinckle, Student Writer
April 27, 2020 • No Comments
Since Covid-19 has closed all salons, people have been cutting their hair at home. I have seen many botched haircuts online and I bet you have too. Most of the videos I have...
Lindsay Gordon, Student Writer
April 27, 2020 • No Comments
With the recent news of the COVID-19 outbreak, many people are feeling the pressure and stress of staying safe, while also feeling frustrated by staying home, missing friends,...
Sorry, there are no polls available at the moment.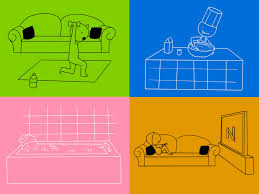 March 25, 2020 • No Comments
Being quarantined isn't anyone's idea of fun, especially if you're an extrovert like us. While we may be confined to our houses, that doesn't mean there isn't plenty...
Ellie Borghi, Student Writer
February 21, 2020 • No Comments
Pennridge North Middle School is gearing up for their upcoming production of "James and the Giant Peach Jr." this weekend. The showtimes are Friday, Feb. 21 at 7 p.m. and Saturday,...
Tom Deyesso, Student Writer
March 13, 2020 • No Comments
The Olympic Games is the single most viewed sporting event in the world, bringing together athletes from all different countries to compete in numerous sports that show off their...
Abby Nuneviller, Student Writer
March 5, 2020 • No Comments
March 4, 2020, marks the official beginning of spring sports at Pennridge, but Women's Lacrosse has been preparing since July. The team seems to be looking forward to a new season,...