Vincent Olindo, Student Writer
August 13, 2020 • No Comments
I learned a lot of from taking journalism here at Pennridge. Walking into class on the first day I really didn't know what to expect since journalism is a completely different style of an English class. It's not based on your...
Sean O'Donnell, Student Writer
August 13, 2020 • No Comments
I thought journalism was a great class.  If you don't mind writing or prefer reading over writing, I would definitely recommend taking journalism.  If you want to improve your writing, take journalism.  I didn't think I was...
Tori Martin, Student Writer
August 13, 2020 • No Comments
When we start high school, we think that we have our whole lives planned out in front of us. Truly, we don't and we need to focus more on living in the moment. Never did I ever...
Macy Price, Student Writer
August 13, 2020 • No Comments
If you're unsure if you want to take Journalism, take it! Especially if you like writing or English in general, this course will give you a much deeper understanding of all things...
Sorry, there are no polls available at the moment.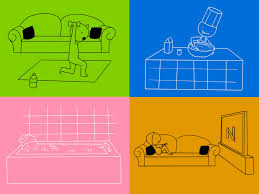 March 25, 2020 • No Comments
Being quarantined isn't anyone's idea of fun, especially if you're an extrovert like us. While we may be confined to our houses, that doesn't mean there isn't plenty...
Ellie Borghi, Student Writer
February 21, 2020 • No Comments
Pennridge North Middle School is gearing up for their upcoming production of "James and the Giant Peach Jr." this weekend. The showtimes are Friday, Feb. 21 at 7 p.m. and Saturday,...
Tom Deyesso, Student Writer
March 13, 2020 • No Comments
The Olympic Games is the single most viewed sporting event in the world, bringing together athletes from all different countries to compete in numerous sports that show off their...
Abby Nuneviller, Student Writer
March 5, 2020 • No Comments
March 4, 2020, marks the official beginning of spring sports at Pennridge, but Women's Lacrosse has been preparing since July. The team seems to be looking forward to a new season,...