A Father and Friend's Battle Against Crohn's Disease
Scott Michael Groeber, a father to two daughters and friend of many, has been battling Crohn's Disease for over 14 years.  A year before Scott was finally diagnosed with the disease, he experienced extreme abdominal pain and excessive weight loss.  In a matter of six months, Groeber lost 40 lbs and weighed 132 lbs as an adult.  "That (weight) was under my seventh grade wrestling weight," Scott mentioned.  "I didn't think I was going to live."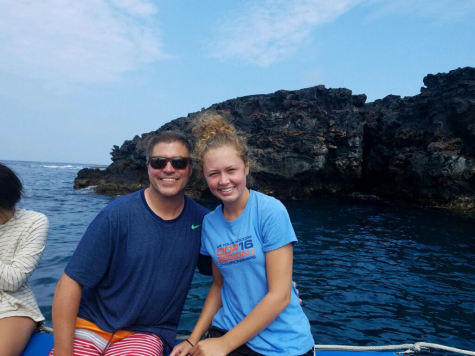 Scott explained that the pain he experienced was excruciating and the worst pain he has ever felt.  He was afraid to eat food because he did not want to encounter the unforgiving agony again.  He mentioned that "it is hard to describe the pain.  It felt like a horrible migraine in my stomach."  Scott was a warrior and did not back down even when the disease was at its worst.
Scott mentioned that his biggest fear was not making it through this horrible disease and having to leave his family behind.  "Crohn's Disease makes me think about every food decision I make.  It is always in the back of my mind," Scott states.  He is very cautious to not eat foods that contain dairy since dairy is the trigger for all of his horrible stomach pain.  The pain he experienced in the past haunts him on a daily basis.
In 2005, he was officially diagnosed with Crohn's disease.  "Thank goodness we finally figured out what was wrong with me," he stated.   After multiple tests and abdominal surgeries, Scott and the doctors started to prepare a plan of action.  This excited Groeber since he wanted the agony to be over with.  The doctors decided to infuse Remicade into his system to combat Crohn's Disease.  This action plan eventually helped Scott drastically.
Now, in 2018, the pain of Scott's Crohn's disease subsided and he is living a more healthy and happy life.  Scott says that he enjoys spending time with his family at home and at his lake house at Lake Wallenpaupack.  He also enjoys watching his daughter Ashley play soccer and his other daughter Jordan dance.
Scott Groeber is a very outgoing man who makes an immediate impact on everyone he talks to.  His strength and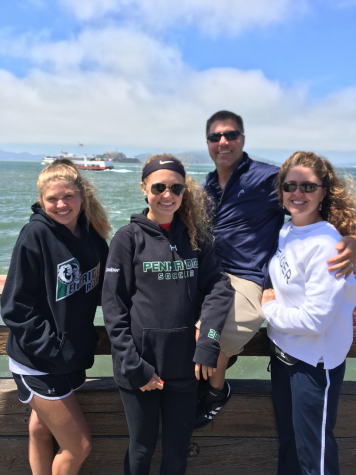 persistence to overcome and dominate Crohn's Disease is very inspiring.  Jennifer, his wife, states that "living with Scott keeps me on my toes.  You never know what to expect and he never lets me stay in a bad mood."
Scott is a hero in the Groeber family.  He impacts the lives of his family members every day by bringing light and happiness into everyone's life.  His drive and determination to overcome the hardest battles life can throw at him is inspiring.  Scott Groeber overcame his physical and mental battles against Crohn's disease, which made him a stronger individual and brought the Groeber family closer together.
About the Writer
Ashley Groeber, Student Writer
Ashley is currently 12th Grade, her hobbies include playing soccer, snowboarding, wake boarding, reading, boating at Lake house at Lake Wallenpaupack....