A New Pathway For College-Bound Students
Hang on for a minute...we're trying to find some more stories you might like.
Over the last decade, the popularity of enrollment in massive open online courses, or MOOC, has exploded among students across the world. These specialized online courses help college-bound students prepare for next-level academics by allowing them to explore fields of interest and coursework expectations at the collegiate level free of charge. Prestigious schools such as the University of Pennsylvania, Massachusetts Institute of Technology, and Harvard University now offer the option for students to explore before enrollment and have implemented various courses open to students interested in applying.
By enforcing coursework expectations, MOOCs parallel the premise of college courses. Nicolette Harrison, Pennridge senior, has been enrolled in college courses at Bucks County Community College since last fall. "It's 100% your responsibility to get to class, take good notes, and check if there is homework," she says, "high school is like we are monitored", and professors do not track down students for work. Because MOOCs emulate the rigorous responsibilities of college, more students are enrolling in courses to make the transition from high school to college less daunting. Avery Meiners, another Pennridge senior, participated in the student exchange program in Germany and recalled that school there was "more like college", where you can have classes in the afternoon or go home for lunch. Enrolling in MOOCs would provide a similar experience with allowing flexible schedules.
According to a report conducted by Class Central, the number of students enrolling in MOOCs has grown from 35 million in 2015 to 101 million in 2018. In addition, the number of universities offering MOOCs has doubled from 2015 to 2018. These online courses are constructed to assist students in declaring a field of interest and to familiarize oneself with a university. Students who seek courses that are not offered in high school, such as poetry or humanities topics, seek enrollment in MOOCs as a way to supplement their education.
Aside from college-based programs, the top platforms that provide MOOCs include Coursera, edX, FutureLearn, and Udacity. These providers have announced over 30 new online degrees since 2015 that can be obtained by users. Because of this, employees in the workforce are able to enrich their career skills. Enrolling in MOOCs has also proven to accommodate busy schedules and provide flexibility for students and workers – another significant explanation for the massive growth of MOOCs.
Since 2017, the number of new users has plateaued, but, due to scheduling policy changes, the number of new MOOC programs has increased dramatically over the past year. The distribution of courses remains dominated by business and technology (40 percent). By the end of 2018, the number of courses available reached 11.6 thousand.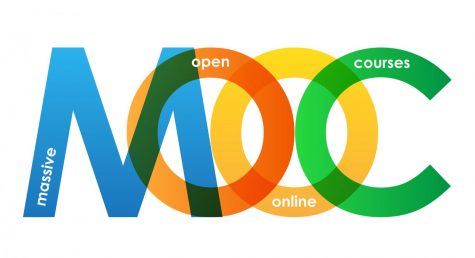 About the Writer
Sarah Williams, Student Writer
 A current senior at PHS, Sarah enjoys playing soccer, shopping, spending time at the mountains, baking, and going out with friends. She is committed...