Cars: Is Your Car Safe Enough?
At sixteen, teenagers have the opportunity to take their permit test. This means young teenagers are risking their lives on the road everyday. As a parent, do you want your children on the road with a car that is not safe? The answer to that is no, you want safety for your children every day. Buying a car that is rated for being safe is extremely important, but have you researched the top safest cars to buy for you or your children? Buying any car is expensive, why not buy a car that is safe and affordable?
According to data compiled by Kelly Blue Book and Business Insider, the Ford F-series, Chevrolet Silverado, and Ram Pickup are the top three best-selling vehicles in America. Not only are all three of these cars efficient, good priced, but they are safe cars for all roads. As of now, pickup trucks and crossover SUV's dominate the American market. In 2017, Jeep Cherokee, Jeep Wrangler, and Toyota Tacoma had major sales, and they continue to increase.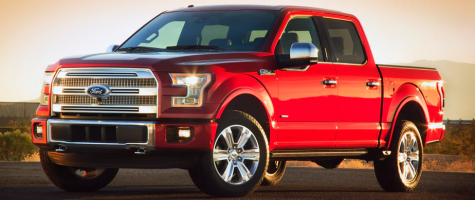 The rate of car shopping has significantly increased since 2018, as people are looking for a more efficient and more reliable car that suits their lifestyle better. More than 8.5 million cars have been sold in just the first half of 2018. CJ Deily, a senior at Pennridge, states, "I agree with the list of most used cars, as they all are efficient." If you are looking for a car that fits your family needs, safe, reliable and a good price, the Ford F-Series is your perfect car. This is known as the "King" of cars. It is the best-selling vehicle of any car in American for the past 35 years. Nate Jenson, a car guru, stated, "I would take the F-150 over any car." Researching for a new car can be time consuming, as you want an attractive car, yet an efficient car. Here are the top five cars that are bought in the U.S. and their statistics to make your car buying process a little easier.
Starting off with the "King" car, the Ford F-series earned an overall five-star safety rating from NHTSA. It was voted 2018 Motor Trend Truck of the year, and 2018 Motorweek Drivers Choice of the year. In the past year there have been nearly 451,138 Ford F-series bought, which has increased from the past years by 4.9%. The second most bought car in the U.S. is the Chevrolet Silverado. This car arrived in late 2018, but still managed to have around 291,074 sold, which was an increase of 10.7% from previous years. The Ram Pickup had nearly 233,549 sold and arrived in the spring of 2018. It continues to win several awards for its efficiency. Their sales have increased in the last year by 6.7%. The Nissan Rogue has increased their sales by 10%, by adding their new smaller Rogue Sport, in addition to their SUV Rogue. There was a total of 215,202 Rogues sold in the last year. Lastly, the Toyota RAV4, inherited the title of, "Best-selling vehicle that's not a pickup truck." There were a total of 198,390 Toyota RAV4's sold, which increased 7.4% from their previous years. As you can see from the statistics, people want to buy a car that suits their family's needs, and a car that is safe for whomever is driving it.
Car shopping is never an easy choice. Intense research must be done before buying any car. You never want to put the driver or the passengers at risk of danger by buying a car that is not safe and not recommended. New cars are put on the market every year. It is time to say goodbye to your old car and say hello to your new safe and efficient car.
About the Writer
Jenna Lund, Student Writer
Jenna is a senior. She enjoys playing lacrosse, hanging with friends, boating at my lake house at Lake Wallenpuapack, skiing, and snowboarding. She also...