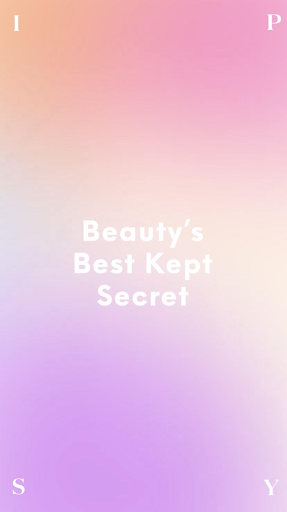 What is Ipsy?
Ipsy has grown in popularity through social media platforms, but what exactly is Ipsy?  If you love makeup or beauty, this brand is right for you.  Ipsy is a beauty store where you can sign up to get name brands delivered to your door.  With Ipsy, buyers are able to complete a quiz to give you personalized options.  In this quiz, you will have the opportunity to choose shades you like, what products you want to receive, and your favorite brands.  Taylor Archibascio, who received a free Ipsy bag, says, "I would definitely buy a membership.  The process was easy.  I like how you can personalize your products with the quiz.  Also, it seems exciting to get new products every month." Thanks to this quiz, IPSY will be able to understand your makeup shade, preferences, and what brands you should be receiving monthly.
There are three different level options to pick from.  These include Glam Bag, BoxyCharm, and Icon Box.  With Glam Bag, customers receive five deluxe sample-sized products.  Glam Bag costs $13 a month, which is relatively cheap considering you are receiving exclusive products.  At the beginning of every month, Ipsy allows its customers to choose three out of the five products.  The quiz is completed is through the app, with dozens of products to pick from.  The other two beauty products are handpicked specifically to fit your needs by the team at IPSY.  The next level is BoxyCharm, which costs $28 every month.  The Glam Bag and BoxyCharm are relatively similar.  However, the critical difference is that with BoxyCharm, customers receive five full-size products.  Once again, as a customer, you can choose three of the five products in that month's bag.  Every bag will show the product's usual prices, proving that you get your money's worth.  The last level is the Icon Box, which costs $58 a quarter.  Icon Box is a members-only quarterly upgrade from either Glam Bag or BoxyCharm.  In this box, members receive eight full-size products with a $350 value.  These products are selected by beauty's most prominent tastemakers and celebrities.  With Glam Box, customers are able to choose three of their eight full-sized products.  How this works is that every upgrade month, which includes February, May, August, and November, members have their usual monthly bag upgraded to the Icon Box.   Members can make their picks between the 2nd and 4th.
There are multiple high-end brands offered with IPSY.  With the Glam Bag, some beauty brands are Glow Recipe, Fenty Beauty, Innis, First Aid Beauty, and Huda Beauty.  For BoxyCharm, brands such as Pacifica, Glow Recipe, LYS, and Iconic London are offered.  Lastly, brands included in the Icon Box are Anastasia Beverly Hills, JLo Beauty, True Face Beauty, and Too Faced. 
Ipsy says its goal is to help people embrace their unique features and help them with self-discovery.  They say beauty won't work if it is just one product expected to work for everyone; that's why personalization is so essential for their company.  Their philosophy is to empower others, celebrate individuals, and the community comes first.  This company is all about self-confidence and embracing differences.
Jennifer McCarthy, who bought an Ipsy bag, says, "I would recommend this to friends, it's a relatively easy process, and they stay on top of getting everything delivered simultaneously every month.  Also, you don't always have to get makeup; they  have hair products and skin care as well."
If you love all things beauty and are looking for something new to try, try Ipsy.  It is quick, easy, and will be delivered straight to your door. 
Sources:
www.ipsy.com
Any comment containing hate speech, terroristic threats, or vulgar language will be deleted from this post. Please comment appropriately.