Treddies: Your Local Hippie Store
When driving down Walnut Street in Perkasie Pennsylvania, a striking peace sign on the side of a building might catch your eye. This is a locally-owned shop called Threddies that prides itself on bringing the trendy hippie aesthetic to small Perkasie. They are a store that keeps its roots tied closely to the community, has a strong focus on protecting the environment along with its quirky fashion, and has plans to hopefully become even more of a staple in town. Threddies is not your typical shop, instead, it is bursting with bright colors, bold fashion, and good "vibes". Threddies is a must-stop shop!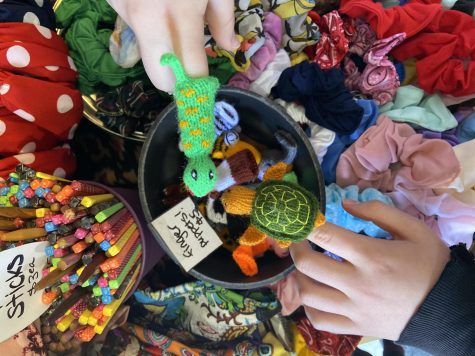 Being located in town it's no wonder Threddies is involved in many community projects. The peace sign as mentioned is part of an ongoing art project by artist Tim Gibson, The Ten Thousand Flowers Project. This is a project with the goal to use art to bring together multiple towns across the United States. As a store, Threddies has these flowers decorating its exterior and immediately draws the eye of locals and nonlocals. They are not just involved in the community in terms of projects, but also in profits. According to Threddies shop owner Elena, "Threddies is sponsored by our local Sellersville theater. The sponsored performances are shown by the poster in the storefront window. It is family-owned- grow as the family grows." Besides sponsorships as a store, they use their time and abilities toward giving as well. Threddies makes donations to various causes and local organizations.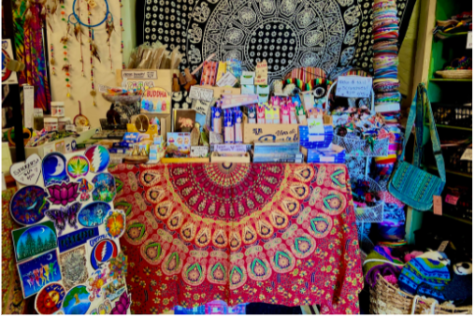 As with many stores, shipping, packaging, and wrapping come with the territory. Often this is done with plastic, but that is not the case with Threddies. They are extremely conscious of being kind to the environment and are in full support of bettering the community environment. As a store Threddies does not purchase any plastic. This means no plastic bags or packaging materials are involved in the store. It is only reused and repurposed recycling! They are so good they only fill one trash bag a week! This is truly phenomenal with all of the products they have to offer! In the store, they have a variety of hippie clothes, patches, jewelry, incense, and more! When talking to a customer, Alania, she said, "I bought a tri-color tie-dye scrunchie and two solid colored scrunchies. I also bought a gold buddha keychain. Overall I spent ten bucks, which is cheaper than habitat. If I had all the money in the world I would have bought the whole store." It is clear their message and style have made a statement and paved a distinctive name in the small town.
The journey of this local store began five years ago with the goal to "give the town a cool spot/store in town. Townspeople needed a new place in town to accommodate a different sense of style, provide unique and fun clothes, bags, and accessories" says store owner Elena. Since then Threddies has continued to be that place for many people! When talking to local student Alania about the feeling Threddies brings to her she said, "It provides the townspeople with an array of merchandise that is all well made, unique, and beautiful. The aroma of threddies provides the perfect aroma for a nice afternoon shopping trip with your friends or family."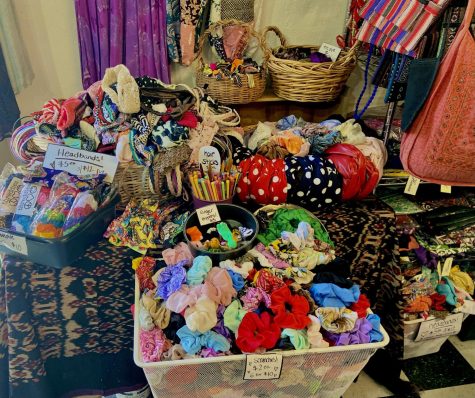 The influence and impact Threddies has is clear. Along with the trendy fashion and various products for many to buy, it's a shop that has much to offer to all people looking for a fun day out! The hope to keep this store growing is one shared by customers and the owners. "I hope that more people in the community find out about Threddies through advertisement and popularity," says Elena, the store's owner. As word spreads and the town changes with new stores every day, it is clear that the always trendy local Threddies isn't going anywhere.
Leave a Comment
About the Contributors
Elisa Wilson, Student Writer
Elisa Wilson, Grade 12. Interests/hobbies include dancing, reading, Kpop/K-dramas, spending time with friends and family, and watching YouTube. Elisa plans...
Jenna Fanini, Student Writer
Jenna Fanini, Grade 12. Interests and hobbies include reading, art, ceramics, baking, spending time with family and friends, road trips, watching movies,...