Mindfulness Tactics
How Being In Touch With Your Mindfulness Can Benefit You and Others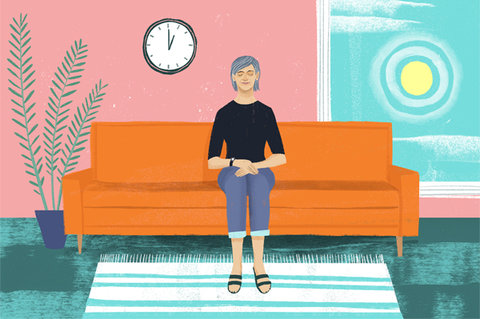 Stress and overthinking have become a huge part of people's everyday lives, but it doesn't have to be this way. People don't always need to have an answer to every feeling or situation. Life doesn't have designated guidelines people need to follow. We figure life out by living, making mistakes, or missing opportunities. We learn what is important and what isn't by living in the present. Being stuck in the past doesn't help your present moment or your future, because we are not in control of what obstacles the universe throws at us. Although, we are in control of how we respond.
Once you start being mindful it opens new doors for you that you never knew existed. Not only will it decrease your stress but once you have a lower stress level you will be able to help other people find their peace as well. You will overall have a better sense of self-control and how to handle challenging situations in a positive manner. Once you practice mindfulness meditation you will be grounded, thankful and relaxed. Once you come up with a routine you will start to understand what it is like to be happy, not just while you are doing exciting activities but all around in life.
One activity that helps you start being mindful and can open new doors is dance. Dancing is a type of meditation that anyone can practice. There are so many different styles that you could practice. Ballet can be a very calming style that helps you get in touch with your mind and body. Being aware of your body and the way you feel can greatly help your mental wellbeing.
Dancing is a stress reliever. You can decompress and think to yourself and better yourself. When you are dancing you can disconnect from the stress and problems you have and relax. The mistakes you made throughout the day can drift away and you are there in your world. Kathryn Cozza, a dancer at Miss Cindy's relies on dance to calm herself. She says that "dance is my escape every day from reality." The community dance creates is also something unmatched that can be a shelter for people.
Pursuing activities that increase mindfulness, like meditation, dancing, and a wide variety of outlets can have benefits that are not only internal but can be helpful toward our interactions with others as well. Research supports that being mindful can propel people toward living more happily, and gain more satisfaction within their lives. In turn, this helps toward propelling people to live their lives with stronger values and be more willing to demonstrate those positive qualities in their daily lives.
An article from Greater Good Magazine about the authenticity of mindfulness in our lives describes this phenomenon, saying, "…one of the reasons mindfulness may be so beneficial is because it helps us translate our values into action…". Because mindfulness and positive outlets of expression have such great benefits, it encourages people to be good citizens toward others as well. If mindfulness is positively correlated with pleasant behavior between people, awareness of it and possible strategies should be more available. Anyone can benefit from mindful activities in their lives, and everyone should try to find the best outlet for them!
Source: https://greatergood.berkeley.edu/article/item/can_mindfulness_help_you_be_more_authentic
Leave a Comment