Pennridge Seniors' Post-Graduation Plans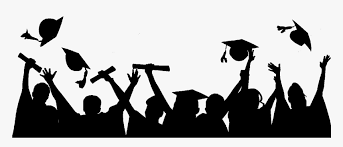 With the end of the 2023 school year in sight, most students have already made up their post-graduation plans. For most, it is off to college. For others, a career in the military is the preferred choice, and for the remainder, entering the workforce is their plan.
With over 4,000 schools and hundreds of programs for students to choose from, it makes sense that college would be the option that people would consider. College is the most popular option because most careers require at least a Bachelor's Degree. The wide range of schools means the possibilities are endless. However, for some people, college may not be the best option for them. In that case, vocational schools provide students with hands-on experience in various programs such as welding, construction, electrical, machining, and many other skilled trade programs.
Another common choice is military service. High school graduates have the opportunity to serve their country through the United States Army, Navy, Marine Corps, Air Force, Coast Guard, or Space Force. The military offers unique benefits such as veterans' preference for job applications, financial aid when making big purchases, such as a vehicle or home, and a sense of pride and honor in protecting their country.
After taking a poll of 22 students in our class we've discovered that 90.9% of the students are going to college and 9.1% of the students are going into the military. Although no one in the survey said they would enter the workforce immediately after graduation, Alex Myrick will. He currently works at Craft-Bilt, a company that manufactures awnings and sunroofs. Myrick stated he intends to enter the workforce because "college is too expensive and trades are in huge demand. They offer a good salary with little to no experience required." Myrick suggested students thinking about a career in the trades should attend Upper Bucks County Technical School to learn the necessary skills. "Yes, it cuts down your electives and takes up a lot more time," he said. "But there are plenty more resources there for getting a jump start on the workforce."
Dylan Bariexca, on the other hand, chose the college path for his post-graduation plans. He landed a scholarship in the Honors College at Farleigh Dickinson University. The scholarship was the most important factor in choosing FDU, he said. The number and variety of academic programs offered and the size of dorm rooms were also important factors but getting a scholarship helped make up his mind. "That's money I don't have to pay back," said Bariexca. The process of applying for a scholarship was easy, said Bariexca. First, he applied to the university. When he was accepted, it contained information about financial aid, including scholarships. When he was accepted to the Honors College, it came with an automatic scholarship, he said. Bariexca said students who want to get a scholarship should "do well in school. Apply yourself in any way you see fit, maximize as much as you can, and play to your strengths." With more than 600 students graduating from Pennridge High School in June, career plans are already underway.
Sources:
https://admissionsight.com/how-many-universities-are-in-the-us/#:~:text=Students%20have%20an%20abundance%20of,arts%20colleges%20to%20vocational%20schools.
https://www.defense.gov/About/our-forces/
https://work.chron.com/list-vocational-careers-14125.html
https://en.wikipedia.org/wiki/Educational_attainment_in_the_United_States
https://www.pennridge.org/Page/1781
Leave a Comment
About the Contributor
Nabil Arkadan, Student Writer
Nabil Arkadan, Grade 12. Interests/hobbies include working out, playing basketball, spending time with friends, and family, and working. Nabil Arkadan...