University Attacks: The Rising Issue of Mass Violence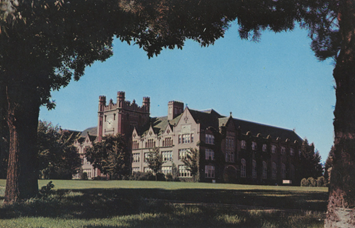 College is meant to be a safe place for students seeking higher education.  Parents will send their children away for months on end, trusting they will return home safely soon.  So why is there a rise in violence among universities?
Every headline seen lately seems to be connected to tragedy with mass violence becoming a growing issue in our nation.  In 2014, there were 269 mass violence incidents reported.  By 2022, this number has nearly tripled to 611 incidents.  In 2022 alone, there were 68 school shootings,  15 of them being at universities.  With school shooting rates doubling since 2018, many are quick to blame the "deteriorating social and economic conditions".
On November 13, 2022, days before thanksgiving break, four University of Idaho students were stabbed in their own homes.  With more than 1,000 tips and 103 pieces of evidence supplied to police, they are still unable to identify the suspect.  The victim's families, along with thousands of people on social media, are growing frustrated with the police. The lack of effort and care the investigators are showing in this case, makes people question: Will this case ever be solved?  Why do many university incidents remain unsolved for so long?
The University of Idaho murders is the case that left social media in shock.  With conspiracy theories floating around, many feel they are closer to solving this case than investigators are.  With growing suspicion over the possibility of this being a targeted attack family and friends of the victims are left without answers.  Two of the students, Mogen and Gongcalves went out to a food truck around 1:41 am on November 13.  They were seen fighting with a man just hours before their murder, but this man has been ruled out as a suspect.
Chapman and Kernodle attended a party on campus, before returning home that night.  A mystery to everyone interested in this case is why the remaining two roommates were left unharmed the night of.  It wasn't until the morning after that someone reported an unconscious person in the house.  Many are questioning if this was a targeted attack, and how it isn't closer to being solved, even with thousands of tips.
Vicious attacks at universities have been occurring for decades, increasing every year.  On May 4, 1970, at Kent State University, four students passed away and six faced injuries due to Ohio National Guard firing shots into the university.  This incident left students in shock and anger, leading to a nationwide student strike.  Hundreds of schools also closed down due to what happened at Kent State.  Decades later, the details of this event are still being analyzed.
On October 15, 2015, at the University of Tennessee, there was a shooting over a dice game.  All four victims have made a full recovery, but the person responsible still roams free to this day.  Weeks before, shots were fired near the same university at an off-campus party, injuring multiple.  Seven years later, police are still unable to identify the person responsible for causing a lifetime of trauma.
Around the time of the University of Idaho incident, the University of Virginia faced the loss of three students.  This is believed to be a targeted murder, as all three victims, Devin Chandler, Lavel Davis, Jr., and D'Sean Perry were players on the football team.  The crime was solved quickly and the one at fault was a 22 student who was on the football team during the 2018 season.  According to the suspect's father, his son was being bullied by the football team, and he "didn't know how to handle it".
There are many questions as to why these cases remain unsolved for long periods of time, even with an abundance of evidence.  Jennifer McCarthy, mother of a future college student says, "They stay a mystery because the other students constantly question everything they see, some just want to be part of the drama.  Getting an accurate reading from officers would be difficult due to inaccurate information."  More questions surface wondering how people have the ability to never get caught.  Brandon Concannon, father of a future college student says, "There are a lot of people in one area, it's very easy to see someone's schedule.  Someone can live two doors down from you and can be invisible to you, but they can know when you leave, where you go, and when you come home."
The issue of mass violence, especially within college environments is growing rapidly, with many putting mental illness and bullying at fault.  Multiple universities each year reach headlines regarding an act of violence at the school, and the issue continues to be ignored.
https://www.cnn.com/2022/12/05/us/university-of-idaho-killings-moscow-police-stalker/index.html
https://www.kent.edu/may-4-historical-accuracy
https://www.foxnews.com/us/university-idaho-murders-timeline-what-know-slaughter-four-students
https://www.wsws.org/en/articles/2022/11/16/ijrh-n16.html
https://www.wsws.org/en/articles/2022/11/16/ijrh-n16.html
https://www.jacksonville.com/story/news/nation-world/2015/10/23/authorities-1-killed-3-wounded-tennessee-state-university-shooting/15685363007/
https://www.abc27.com/pennsylvania/one-dead-after-shooting-near-kutztown-university/
https://www.google.com/search?q=creative+commons&rlz=1C1GCEA_enUS1021US1021&sourceid=chrome&ie=UTF-8&safe=active
Leave a Comment
About the Contributor
Lux Concannon, Student Writer
Lux Concannon, Grade 12.  Interests/hobbies include hanging out with friends and family, doing makeup, traveling, and camping.  Lux plans to attend college...