Charities to Donate to For The Holidays
The holidays are here!  You might be busy with last-minute gifts and holiday plans.  While it's a time to think about family and be in the holiday spirit, it is also important to think about those who are less fortunate.  This holiday season, give back to others!  It doesn't matter how much, even $1 today is more than they had yesterday. Making a donation is not only good for others, but it's also good for you.  It is said to improve one's self-esteem and self-worth.There was a study done by both the University of California and Harvard University that shows how making a donation also inspires others.  Psychologically, it is said to make you happier and allows you to practice gratitude.  Pennridge Key Club advisor, Rachel Hoffman, elaborated on students participating in charities stating, " By exposing students to different charities or nonprofit organizations, it's showing them kindness and generosity will always win." It can be hard to find a charity that's trustworthy, but these are just a few that you can donate to!  This list is specifically catered to healthcare charities.
Four Diamonds is a charity that raises money to fund research for pediatric cancer and help families pay their bills.  Cancer is the most common death for children and about 16,000 children are diagnosed every year.  Four Diamonds was founded in 1972 by Charles and Irma Milard after losing their son Christopher to cancer. Christopher Milard was diagnosed with cancer at 11 years old.  He spent his Summer doing treatments.  When he went back to school, an assignment was given to write about his Summer.  Christopher Milard didn't want to write about his treatments so he asked his teacher if he could write a fictional story instead, and she approved.  He wrote about a knight who was fighting the evil sorceress, which represents cancer, and to fight it he had to use four diamonds which were courage, wisdom, honesty, and strength.  THON was started at Penn State in 1973.  Later, high schools, mainly based in Pennsylvania, began Mini-THONs to continue raising money.  The Pennridge chapter was founded in 2014 with David Brown and Angela Schoettle as the advisors.  Brown discussed how he got involved saying, "Two students asked me in 2014 and I had no Penn State affiliation, but I loved them and was happy to help.  I got to see the magic of the event and I was hooked."  Pennridge has raised over $300,000 for Four Diamonds.  Brown discussed how this impacts him stating, "Sometimes I forget how much money we've raised and I need to remind myself how incredible it is that we've done that."  Because of the money Four Diamonds raises, 85 percent of children with cancer survive for more than five years.  Consider donating to Four Diamonds this holiday season and make a difference for the kids!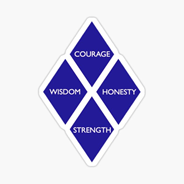 National Alliance on Mental Illness (NAMI)
NAMI was founded in 1979 and is one of the premier mental health advocacy groups.  284 individuals met in 1979 in Wisconsin.  They came from 59 family support groups from both the U.S. and Canada.  Their values consist of: hope, inclusion, empowerment, compassion, and fairness.  They are dedicated to improving the lives of those who battle mental health.  All donations go towards providing stronger resources for people and helping fund advocacy groups.  Joseph Werner, who works closely with NAMI, discussed why he got involved with NAMI stating, "I really look at NAMI as a real good community resource.  They educate people and get them information on mental health."  One in five adults struggle with mental illnesses and one in six kids experience mental health illnesses every year.  Mental health isn't treated as an equivalent to physical health.  It's not realized that poor mental health can affect physical health.  People who have depression have a 40 percent chance of being at higher risk to develop cardiovascular diseases and metabolic diseases.  Furthermore, Werner discussed his perspective on this, "When someone has a physical injury, they feel that pain and they're okay with someone checking it out.  It's not the same for mental health." He later discussed the stigma surrounding mental health and said, "People feel ashamed to ask for help and they shouldn't." Mental health has a surrounding stigma that advocacy groups are trying to break and by making a donation to NAMI, you can help make a safe space for people where they feel seen and valued.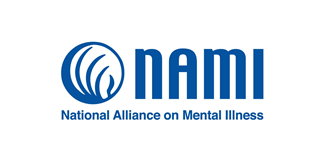 After several studies were done on heart diseases, physicians met on June 10, 1924, in Chicago, to form the American Heart Association.  The American Heart Association has grown both nationally and internationally.  There has been a 13.6 percent reduction in deaths from heart strokes.  The American Heart Association supports health equity and promotes a community that practices diversity and inclusion.  It also trains people in CPR and because of their work, 22 million people are certified in CPR.  One in five people dies from heart disease.  The American Heart Association raises money to perform innovative research, and it improves patient care for people who are struggling with heart disease.  It also advocates for healthier communities and forms programs for people who may be addicted to smoking since nicotine and tobacco have a negative impact, and are one of the main causes of heart disease.  It also helps people with stress management as mental stress can cause strokes and heart attacks.  Make a donation to the American Heart Association, and you are making a contribution to save lives.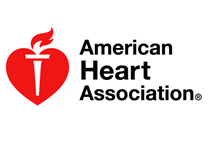 The holidays are a time to be with the people you love, but it is also a time to think about others.  One small contribution can make a big difference.  Hoffman discussed the feedback they receive from the communities they help stating, "The people we do it for are so appreciative as well, and they can't thank us enough."  Doing good allows you to feel good about yourself and also changes the life of someone else.  Consider donating to one of these organizations and help improve the lives of others.
Leave a Comment
About the Contributor
Avani Kallur, Student Writer
Avani Kallur, Grade 12. Interests/hobbies include Mini-Thon, buildOn, tennis, NHS, Key Club, traveling, and spending time with friends and family.  Avani...