Featured PHS Artist: Scott Frederick
Exciting news; The Penndulum will now be featuring our own artists here at the high school, and highlighting their passion and talent. For our first artist, we spoke with Scott Frederick, a senior AP Art student. He has been drawing since he was in 4th grade. He began by just doodling cartoons, and has now developed a unique style of his own that stands out clearly in all of his work.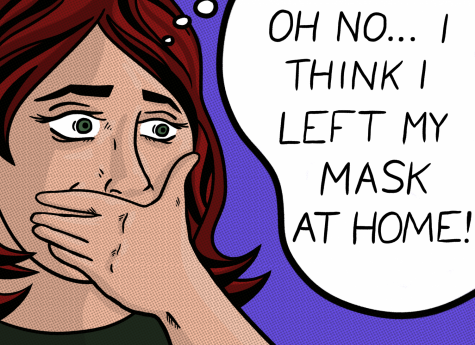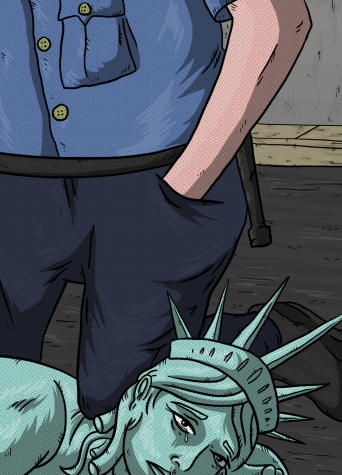 While he has never taken an art class outside of school, he took advantage of many of the classes offered here at Pennridge, including Drawing and Painting, Advanced Art, and both Digital Design courses; all shaping the types of art he has created for his portfolio this year. He shared that he really enjoys the freedom of being able to create whatever he wants, especially in AP Art. This class provides one with the opportunity to create a portfolio of work that can be submitted to the college board for college credits at the end of the year. This is a great opportunity for students to experience what a studio art class in college might be like. For his concentration, he is focusing on different social and political issues, mostly current but some that he feels are ongoing concerns in America. One of Scott's pieces shown here is a depiction of how he feels about the 2020 election, and the immaturity he felt was shown between both parties.
While he enjoys AP he did share that time management is really difficult for him and many other students in the class, and he wished he had a lot more time for art. "It's just difficult with my job and school work especially this year," he shared saying "I really wish I had more time to spend focusing only on art." Even though the lack of time can be frustrating, he has still been able to grow a lot as an artist this year and has stopped shying away from different mediums such as paint, which he created a few pieces with so far this year. When it comes to other artists, he enjoys mentioning Winston Smith, who is labeled as a punk art surrealist. His work contains renaissance-style work mixed with unusual elements and is most well known for the artwork he has done for the group, Dead Kennedys. Scott is excited to continue taking on more issues and calling out what he feels is not right through his work. 
You can see Scott's art in the halls and display cases around Pennridge High School, and he will have a large installation in the spring art show as well.