Great Gifts for Mom for Mother's Day
Hang on for a minute...we're trying to find some more stories you might like.
Mother's day is a beautiful day to recognize moms, both biological and adoptive, for all the hard work they do. Despite the love you may have for your mom, your mother's day gift might not do justice for the appreciation you have for your mom. Moms are some of the most influential people in our lives, and they don't need special, expensive gifts to know you appreciate them. A mom deserves a little extra appreciation because "she is the person who brought you into this world" said Jackie Kettle, a mom of a student at Pennridge. Some of the best gifts are neither expensive nor extravagant, but they are made with love from the heart.  Moms come in varying forms, shapes, and sizes. No matter who your mother is as a person, she will appreciate a homemade present made specifically for her.
Ther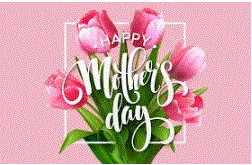 e are many options of homemade gifts that any mother could enjoy. The trouble is sometimes, the project is too complicated, or it takes too long to make. A care jar is super easy to make, and the supplies could even be found lying around the home. First, get a large clear jar; this could be a mason jar. Place nice tissue paper at the bottom. The color of the tissue paper could be your mom's favorite color. Then get some of your mom's favorite things such as candles, Chapstick, bath bombs, candies, jewelry, or a nice note. Lastly, just simply tie a nice bow around the jar or personalize the jar even more. You could possibly paint the jar or write your mother's name on the jar. A memory box is another great idea for a gift. First, gather items that remind you of your mom. These items could be childhood photos, or her favorite dried flowers. Then get a wooden box from a craft store and paint the box to personalize it for the mother in your life. Once the box is finished and dried, place all the items in the box in a nice, neat fashion. Finish off the box by tying a bow around it or wrapping it in wrapping paper before Mother's day. Another present, that is also super fun and cute that any mom would enjoy, is string art. First, get a wooden board and paint it the color your mother would like. Nail in or drill a "picture frame" hanger onto the back of the wooden board so it can be hung up later. Then hammer nails into the board into a basic shape or pattern such as a heart. Then simply use different colored strings and wrap them around the nails to connect the nails in a pretty pattern. Before finishing up the project, make sure all of the string and nails are safe and secure. Other examples of sweet gifts that you could make for your mother are garden stones, charm necklaces, or a scrapbook.
If you don't think that your mother would enjoy any of these things, you could look online for more ideas or you could do a nice thing for your mom instead. Take your mother out for a relaxation day or take her to get her nails done. Make her breakfast or dinner to repay her for all of the times she has made dinner for you. Bake her favorite treat. Nothing says "I appreciate you" like a fresh batch of cookies or your mom's favorite cake. "It's a special day to mom's who do things for their children and so it's basically a day where the kid repays her" said Alyssa McNamara, a student at Pennridge. This is her day, and if she deserves a little extra appreciation, then it is the perfect time to give it to her.
About the Writer
Bethany Fluck, Student Writer
Bethany is a senior who enjoys drag race on the weekends, as well as reading. She wants to be a medical examiner in the future.