Staying Connected through Music
Since quarantine began, it's safe to say that most things about our daily lives have changed. Despite the physical isolation, I have been fortunate enough to stay close with my friends and continue doing things I enjoy, even if it looks a little different, thanks to music.
Before COVID-19 hit our area, my life was jam-packed with music-related activities. It felt like I was always either at dance, voice lessons, or musical rehearsal. I also had choir during school every day, plus chamber choir after school once a week. My life was practically a musical in itself, and I loved it! Due to the global "pause" of social interaction, I found myself in this state of sadness. However, new ways to stay in touch and keep up with these activities have definitely made quarantine more bearable.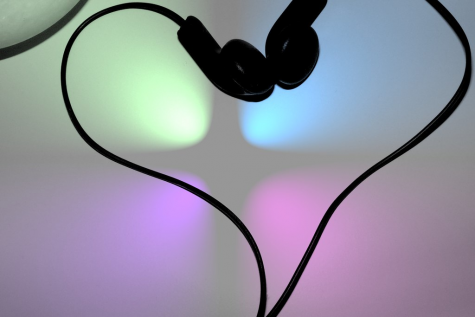 One way that I've been keeping up with singing, without the play and in-person voice lessons, is by doing FaceTime voice lessons once per week! My voice teacher sends vocal warmups and accompaniment tracks to my phone, and I am able to practice, but with a virtual twist. I am currently working on learning a German classical piece. Besides voice lessons, Mr. Mosser, our choir director, has been assigning us a variety of things to keep us singing and thinking about music. Assignments have ranged from submitting videos of ourselves singing to analyzing choral moments in film. We connect via Zoom calls once per week as a class to catch up and see each other, as well as to discuss upcoming assignments. One thing that I'm particularly excited about is that the teachers of the music department, Mr. Mosser, Mr. Feher, and Ms. G., recently began a podcast series called Musicast. Each week they will be recording a new live podcast with a special musical guest, and the students can participate in a live chat to interact and ask questions.
It has been really difficult to not be able to go to dance class and feel that togetherness that comes from dancing in a group. Even though nothing can replace that, my dance studio has been using an app called Band to stay connected. The dance teachers can post choreography for us to learn, and we can post dance videos of our own and leave comments on others'. For example, our teachers asked us to individually choreograph and record two eight-counts of a certain song, which were then spliced together to make an uplifting video for the dancers.
Lastly, in my free time, I have been taking a lot of time to connect with friends over music. We are always sending song suggestions to each other and recommending new music, as well as collaborating on playlists. I even FaceTimed with my friend Maddie Banks and listened to an entire album at the same time when it dropped, because we couldn't be physically together. It has been really comforting to be able to use music to remain close with so many people in my life.
https://sites.google.com/pennridge.us/on-that-note/home?authuser=0&pli=1
Leave a Comment
About the Contributor
Ellie Borghi, Student Writer
Grade 12

My favorite things to do outside of school are dance and be with family and friends. I also participate in theatre arts and am treasurer of...