Fulfilling the Commands of Jesus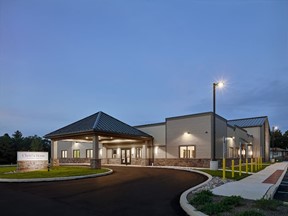 People find themselves in difficult positions while venturing through life. Being a teen mom, not being very wealthy, not being able to care for your children, unhealthy living situations, becoming an orphan, etc. All of these are incredibly heartbreaking to hear about and many want to help but don't know how. Many charities are spread throughout Bucks County Pennsylvania, but not many serve all ages. Christ's Home is an organization that serves both children and adults with life-enhancing services. They provide an array of programs. They continue to seek out ways to have quality service and are improving the services they already have. They have served more than 2,530 senior adults in 10 years and 1,033 children in 8 years.
Christ's Home takes a religious approach to all their work. They accept the authority of the Bible translated into action to meet the spiritual, physical, emotional, and social needs of those they serve. They strive to fulfill the commands of Jesus, "love your neighbor as yourself," as an integral part of their daily ministry. They are committed to quality programming and services that exceed community standards while providing exceptional value. They acknowledge that the assets of Christ's Home belong to God. They also acknowledge that God has blessed us individually with talents and abilities. Placed together, they acknowledge their responsibility to use them wisely for His Glory. They utilize their resources to provide for those who otherwise may not be served. Mary Ann Pickell is the Senior Advisor for the retirement communities. She said, "Our pricing makes it easier for underprivileged families to get their loved ones the care they need without extreme expenses. Christ's Home has a beautiful children's facility in Paradise Pennsylvania. Steve Barrall, assistant manager, said, "most of the children have seen neglect or abuse before coming here." Marc was a child adopted into this organization at age 9 due to his mother's abuse. His father ended up in jail which left him with his father's girlfriend at the time. The social worker then admitted him into this program, and he received the love and support he needed. Today, Christ's Home continues the original vision to follow the biblical mandate to "care for the orphans and the widows" by serving children in both Warminster and Paradise, PA, and serving senior adults in Warminster. They also support two orphanages in Kenya and India. They continue to seek new ways to provide quality services and improve the ongoing services they provide. The needs are significant, but they know our God is fully sufficient to meet the needs.
This organization makes this world a better place with such a selfless contribution. Their generous contribution of time and energy to this work is incredible. Their spirits are inspiring – their works are appreciated as well as their enthusiasm. This organization should be shared and talked about because someone you know might need their assistance in the future.
Leave a Comment
About the Contributor
Avery Drumbore, Student Writer
Avery Drumbore, Grade 12. Interests/hobbies include soccer, reading, BuildOn club, hanging out with friends, and traveling. Avery plans to attend Widener...